More Than 30 Years of Successful Trial Experience.
Fighting For Your Constitutional Rights
An arrest on serious white collar charges such as money laundering or fraud calls for aggressive defense representation by an experienced criminal attorney with a track record of success — someone who will fight for your constitutional rights.
The Law Offices of Walter A. Reynoso provides the aggressive advocacy that you need in the Greater Miami area, Broward County, Palm Beach County, throughout Florida, nationally, and internationally. The law firm is comprised of attorneys Walter A. Reynoso and Kristen A. Reynoso. We have handled a variety of cases, including white collar defense, money laundering, embezzlement and fraud, and have helped many clients under federal or grand jury investigation to avoid criminal charges.

2014 and 2015 Top Lawyers of South Florida

2002-2012 Martindale Hubbell Highest Peer Review Rating

2011 Newsweek Top Attorneys in the Country

2014 Top Law Firms South Florida Legal Guide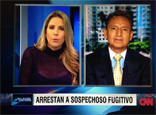 Walter has been a commentator on CNN.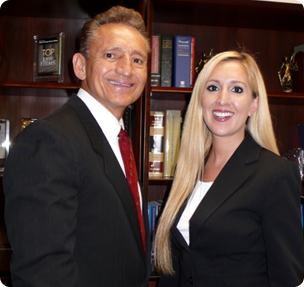 Protecting Your Reputation And Professional License
Our criminal defense law firm has represented a wide variety of high-profile clients in complex criminal matters at both the investigatory and trial level, including:
Professional athletes
Doctors
Lawyers
Bankers
Executives and government officials.
Providing Thorough Preparation And Zealous Advocacy
You can expect prompt, in-depth examination of all evidence, skillful negotiation with prosecutors and forceful arguments at trial on your behalf in federal and state court. Our office has successfully represented others in similar circumstances to those you may be facing. You owe it to yourself and your family to hire an experienced criminal defense attorney. Contact The Law Offices of Walter A. Reynoso, P.A., today to schedule your initial consultation. Call 305-441-8881 or send an email message. Hablamos su idioma.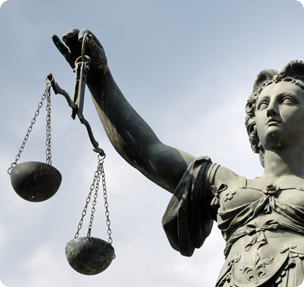 In Our Clients' Words
"…we visited the office of Mr. Reynoso, and he made us feel so comfortable from the moment we walked in, my wife was a nerve wreck and he gave her comfort, he communicated with us many times during the process, and he truly made us feel like he cared. I would recommend Mr. Reynoso and his firm to anybody looking for defense, more than a lawyer he acts as a real human being, and his professionalism and knowledge is outstanding."

"We couldn't ask for better service or result, Walter is always on top of his game and he is always willing to go that extra mile. We highly recommend Walter to everyone who is in need of legal services without reservations. Thank you so much Walter we are deeply indebted to you for giving us our lives back."

"Their experience, knowledge of law and professionalism was and remains invaluable to anyone who finds themselves on the wrong side of the law for any reason."

"Without his persistence, knowledge and strength in Law I don't know where I would be today without him. He is by far the best in his industry I highly recommend Walter Reynoso when needing an Attorney at Law!!!"

"I now have a brand new lease on life and immense gratitude for Walter Reynoso and his incredible legal team. I would not hesitate, for a second, to recommend him to anybody who found themselves in any kind of legal bind, where they cannot afford to not get the very best. Walter Reynoso, in my opinion, is the very best."

"Simply put, Walter Reynoso saved my life, my career, my business, and my good name."

"When something unexpected happens, you want someone like Walter on your side. His ability to give empathy, without making it seem like empty sympathy, curves the fear. His professional demeanor instills confidence; while easing the nerves. And his kind smile will fill you with hope. But when it comes to getting things done, that's where Mr. Reynoso really shines. He is the lawyer you can trust."

"Walter diligently gathered all pertinent information and fence[d] off this subpoena as quickly as possible using his superb skills and knowledge. I highly recommended him."

"Thanks to Walter, I was found innocent and the charges were dropped immediately before trial began. He saved me when I needed help and I wouldn't think of another attorney to trust. I highly recommend Walter for any criminal case."
Very few law firms in our territory have the versatility to provide legal guidance in the Spanish language. At The Law Offices of Walter A. Reynoso, P.A., whether you are a foreign national with a cross-border issue or a longtime Miami resident facing serious punishments for a financial crime, we will zealously defend your constitutional rights. Hablamos su idioma.
Over 30 Years Of Experience Protecting Clients' Rights Nationally And Internationally
Walter A. Reynoso has protected the rights of clients throughout South Florida, nationally and internationally for more than 30 years. Our firm will thoroughly investigate whether law enforcement overstepped its boundaries during the process, including whether you were a victim of illegal search and seizure, a warrantless search, or a coerced confession. Along the way, you will receive attentive personal service, honest answers to your questions, openness to your ideas when defense strategies are formulated, and regular updates on the status of your case.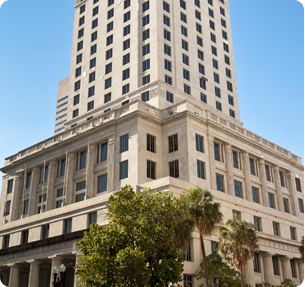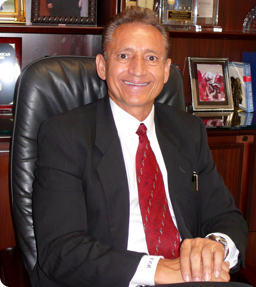 Walter A. Reynoso Esq.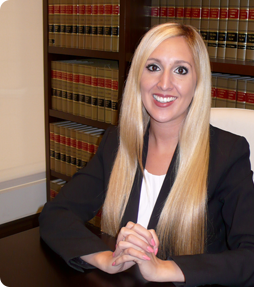 Kristen A. Reynoso Esq.
Need Answers Now? Contact Us Immediately